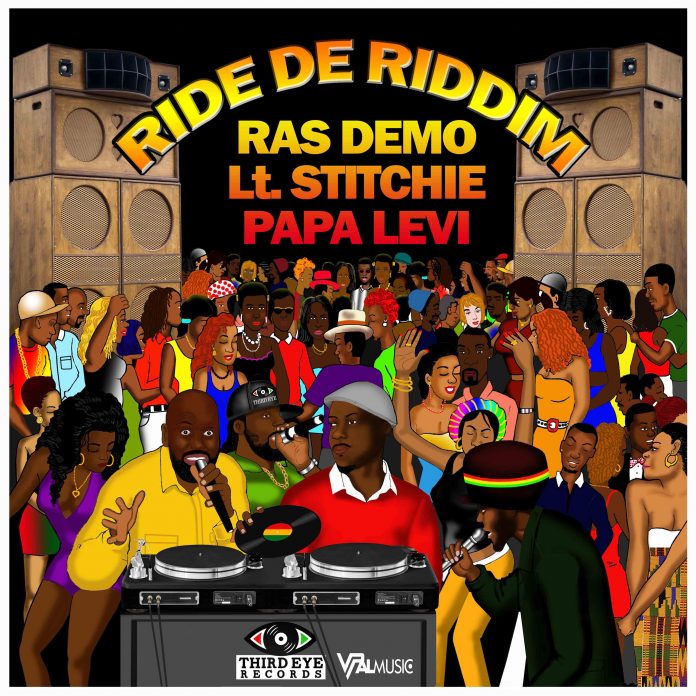 Ras Demo teamed up with Dancehall stars Lt Stitchie and Papa Levi to deliver the new single "Ride de Riddim".  Third Eye Records produced the song that will potentially become the hit of 2019.  The three-the-hardway scorcher tap in original deejay style that seemed to be lost in modern Dancehall music, and as a result it will become an instant hit.
The single possess a simplistic approach to lyricism that was popular during the early days of dancehall.  The complexity of modern music took away the elements that made Dancehall great for story-telling.  Ride De Riddim takes us back with the catchy hook, while the Deejays ride the riddim with perfection.
What is intriguing about the collaboration is the inclusion of two of the most versatile dancehall stars from the digital era.  Lt. Stitchie and Papa Levi use their unique verbal delivery to the single that made it one for the record books.  Their performance is reminisce of their earlier releases, especially Lt. Stitchie's "Natty Dreadlock".