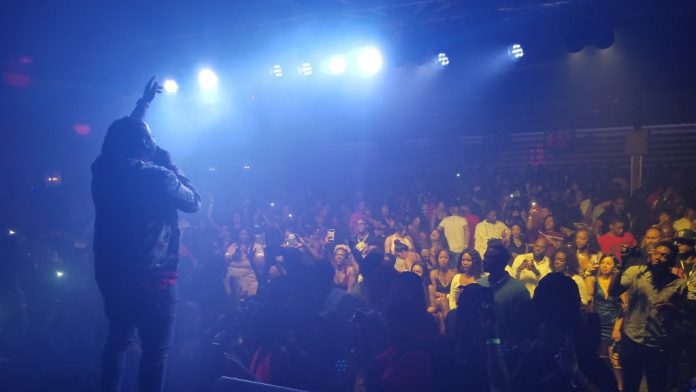 International recording artist I-Octane is poised to spend the holidays delivering musical gifts across Europe.
On December 14th, 2016, the top charting billboard artist will kick off his 2018 Love & Life European Winter Tour in Stockholm, Sweden and will see artiste end his memorable year in Germany (see flyer and more dates to be announced). Since releasing his third full length "Love & Life" on March 30th, 2018, the album that debuted at #3 on the Reggae Billboard Chart has delivered a string of hit singles, and the artist is elated and eager to hit the various stages to personally thank his European fans. "I kind of feel like Santa by spending the holidays on this tour. I'm going to gift everyone that comes to see me with the gift of music and I promise a performance that they will never forget" stated I-Octane.
Presented by GEGE VIBES, the artiste is slated to perform in Sweden, Austria, Switzerland, France and Germany, with special guests Answele and DJ Pele. "There is something very special about performing in Europe. Not just because of the love of my fans, but the people are always warm and welcoming." – I-Octane
I-Octane "Love & Life" album is available worldwide, distributed by IDC http://smarturl.it/IOctaneTimeLine
"I think of the word life, the word love. Life is the ultimate, love is the universal language. Every person can relate to those words." – I-Octane
How the staff rate this post.