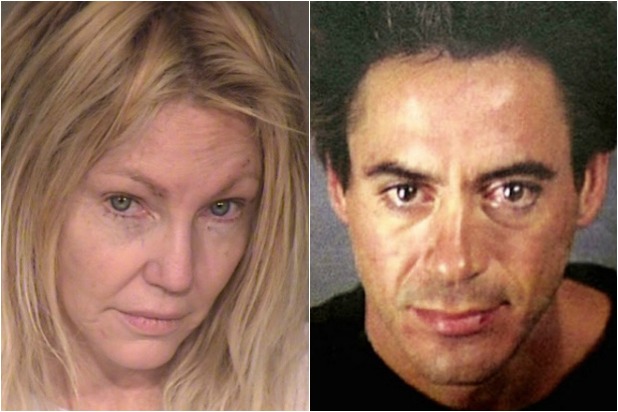 Lee Daniels says he is "beyond embarrassed" by the Jussie Smollett scandal that's engulfed the final two seasons of "Empire" in a new interview published on Tuesday.
"I'm beyond embarrassed," Daniels told Vulture of his initial decision to support Smollett's story. "I think that when it happened, I had a flash of me running from bullies. I had a flash of my whole life, of my childhood, my youth, getting beaten."
Daniels went on to say that he retains "some doubt" regarding Chicago authorities' theory that Smollett staged the racist and homophobic hate crime committed against him earlier this year. Charges against the actor were dropped following the highly publicized investigation, and Daniels said he hangs on to a "glimmer of hope" because he loves Smollett like a son.
Also Read: 'Empire' Co-Creator Lee Daniels Denies Report Jussie Smollett May Return for Final Season
"We weren't there. I can't judge him," Daniels said. "That's only for the fucking lady or man with that black robe and God. I had to detach myself and stop calling him, because it was taking away the time I have for my kids, the time I have for my partner. It was affecting my spirit and other shows, everything."
Smollett was written out of the final few episodes of "Empire" Season 5 after Chicago prosecutors charged him with multiple counts of filing a false police report, though those charges were later dropped as part of a deal requiring him to perform community service and forfeit $10,000 bond.
TheWrap previously reported that Smollett had once been in preliminary talks to return to the show for the upcoming sixth and final season, but Daniels later denied it on Twitter, emphatically stating that Smollett would not return.
Elsewhere in the wide-ranging interview, Daniels also raised an eyebrow at the network's decision to cancel his other show "Star," as well as many of its other shows anchored by actors of color.
"Clearly, there's obvious stuff going on," he said after being prompted to respond to observers commenting on the trend. "I think it's very obvious. I was disturbed by it. But I don't think 'Empire' had anything to do with the whitewashing. 'Empire' sort of lives in its own space at Fox, but I do question the agenda. Any fool could sure see where that's going."
20 Most Embarrassing Celebrity Mug Shots, From Heather Locklear to Jussie Smollett (Photos)
Celebrity arrests: It's like looking at a car accident. You don't want to give into the tabloids, but part of you also wants to know what they did to deserve a mug shot. Here are 17 arrests that were embarrassing — either for the celeb or the police who booked 'em. 
Smoking Gun
Jane Fonda 
The city was Cleveland, Ohio, the year was 1970, and Fonda was fresh off filming "Klute." Customs officers at the airport confiscated her vitamins and arrested her for drug smuggling. The actress was released on bond, and months later, after the pills had been tested, officials admitted they were indeed only vitamins. 
Smoking Gun
David Bowie 
Bowie was arrested in Rochester, New York, in 1976 for pot possession after a concert. He was arrested alongside Iggy Pop and two other co-defendants. 
Smoking Gun
Shia LeBeouf 
Back in 2015, LeBeouf was arrested on an intoxication charge in Austin, Texas. He was released on bail. It's not the only time the actor has been arrested; he was arrested in January in New York during a rally against Donald Trump. 
Smoking Gun
Lindsay Lohan 
Everyone's favorite "Mean Girl" has spent many nights in jail. This mug shot was taken when she was booked into the Lynnwood Correctional Facility to serve three months after breaking her probation following two DUI arrests in 2007. 
Smoking Gun
Chace Crawford 
The former "Gossip Girl" star was arrested in 2010 for marijuana possession under 2 oz before being released. 
Smoking Gun
Michelle Rodriguez 
Rodriguez was arrested in 2006 for drunk driving in Oahu, Hawaii. Given the option between five nights in jail and community service, she chose the jail time. 
Smoking Gun
Vince Vaughn 
While working on a film in North Carolina in 2001, Vaughn was arrested for public fighting. He entered a no contest plea and the charges were dropped after six months. 
Smoking Gun
Nick Nolte 
Nolte was arrested in 2002 for drunk driving by the California Highway Patrol. 
Smoking Gun
Bill Cosby 
This shot was taken when Cosby turned himself in on a charge of aggravated indecent assault for an alleged encounter in 2004. At least 35 women have accused Cosby of assaulting them.  
Smoking Gun
Paul Reubens 
The actor best known as Pee-wee Herman was arrested in July 1991 and charged with indecent exposure at an adult movie house in Sarasota, Florida. He later pleaded no contest, and received a fine as well as order to produce an anti-drug PSA.
Robert Downey Jr. 
Downey, Jr. and arrests aren't strangers. This mug shot was taken in 2000 in Palm Springs, when the actor was found possessing drugs months after being released from prison. 
Smoking Gun
Christian Slater 
Slater was arrested in December 1994 for criminal possession of a weapon at an airport in New York. He reached a plea deal, requiring him to work with homeless children for three days. 
Smoking Gun
Fiona Apple 
The singer's mugshot looks like an album cover. She was arrested at a border stop in Texas and was found to have marijuana. 
Smoking Gun
Patty Hearst 
Granddaughter to the news publisher, Hearst was arrested in 1975 on bank robbery and gun charges. President Jimmy Carter commuted her sentence in 1979. 
Smoking Gun
Rush Limbaugh 
The conservative radio host turned himself in on a warrant that charged him with fraud to conceal information to obtain prescriptions in Florida in 2006. He reached a settlement in which he paid $30,000 and agreed to undergo addiction counseling. 
Smoking Gun
Hugh Grant 
The British actor was arrested in 1995 in Hollywood on charges for lewd conduct. He was caught with a hooker by police. 
Smoking Gun
Heather Locklear 
The former "Melrose Place" actress was arrested in Thousand Oaks, California, in February 2018 for domestic violence and battery on a police officer.
Ventura Country Sheriff's Department
Chris Brown
Just after performing a concert in West Palm Beach, Fla., the R&B singer with a long history of legal trouble was arrested in July 2018 on felony assault charges.
Palm Beach County Sheriff's Office
Jussie Smollett 
The "Empire" star was arrested in February 2019 and charged with a felony for filing a false police report in connection with a hate crime assault he reported took place the month before in Chicago. The actor's lawyers promised an "aggressive defense."
Chicago Police Department
R. Kelly
The singer-songwriter was indicted in February 2019 on 10 counts of aggravated criminal sexual abuse involving four accusers – three of whom prosecutors said were underage.
Chicago Police Department
Previous Slide
Next Slide
1 of 21
From drunk driving to trafficking… vitamins?
Celebrity arrests: It's like looking at a car accident. You don't want to give into the tabloids, but part of you also wants to know what they did to deserve a mug shot. Here are 17 arrests that were embarrassing — either for the celeb or the police who booked 'em. 
Story first appeared at TheWrap.