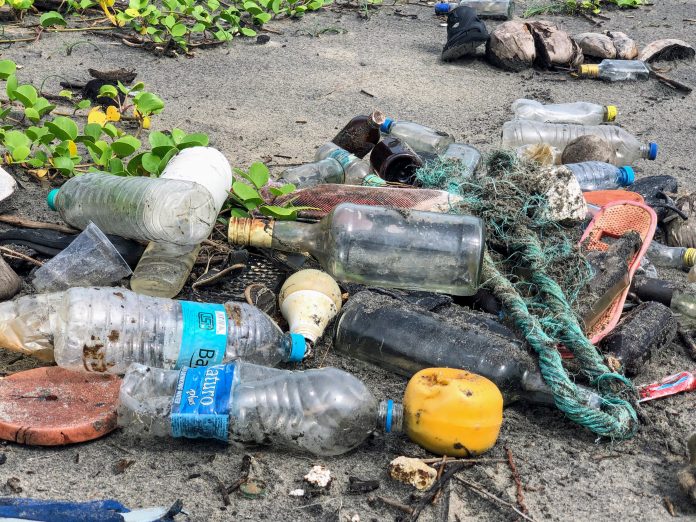 It is estimated that every one second, an incredible 1,500 used water bottles are discarded in the United States. On a global scale, more than one million plastic bottles are purchased per minute, yet only 9 percent of those are recycled. With the grave effects of environmental degradation such as global warming affecting even our basic life processes, it is clear that something has to be done. The world is in crisis, but all is not lost. Every single one of us can make a difference in reversing this decline.
Reduce usage and production
What could possibly be more obvious in reducing the scourge that is plastic waste in the world than actually reducing our usage of plastic products? The plastic water bottle can be deemed convenient in many ways. It is cheap and portable. Yet it is not entirely necessary. By substituting the many small bottles we use every day with bigger and more permanent options, we can easily reduce usage – and in turn production – of harmful plastic.
Reinvent the plastic bottles
It is not advisable to reuse commercial water and soda bottles as they are manufactured for one time use only. Reusing them for storage of water meant for consumption can be unhygienic and even hazardous. That said, there are so many creative ways to reinvent used plastic bottles in order to avoid throwing them away.
Find other alternatives
It may not appear obvious, but there are in fact numerous substitutes we can find for plastic bottles. Bioplastics are plant-based, derived from sources that are renewable. Glass bottles are a simple alternative, although their brittle nature mean that they are unlikely to be durable. The same would apply to ceramics. Bottles made out of stainless steel perhaps make the most sense as an alternative to plastic ones. They are just as portable, they are easily affordable, most are made to be refillable and crucially, they are safe to reuse.
It is well and good to expect and demand that governments and big businesses take responsibility for the management of the global plastic bottle crisis, and they certainly have a huge part to play. Nonetheless, there is so much more that can be achieved if every single person took their own simple steps in affecting positive change .